Kiett Represents Winslow as NJ Exemplary Educator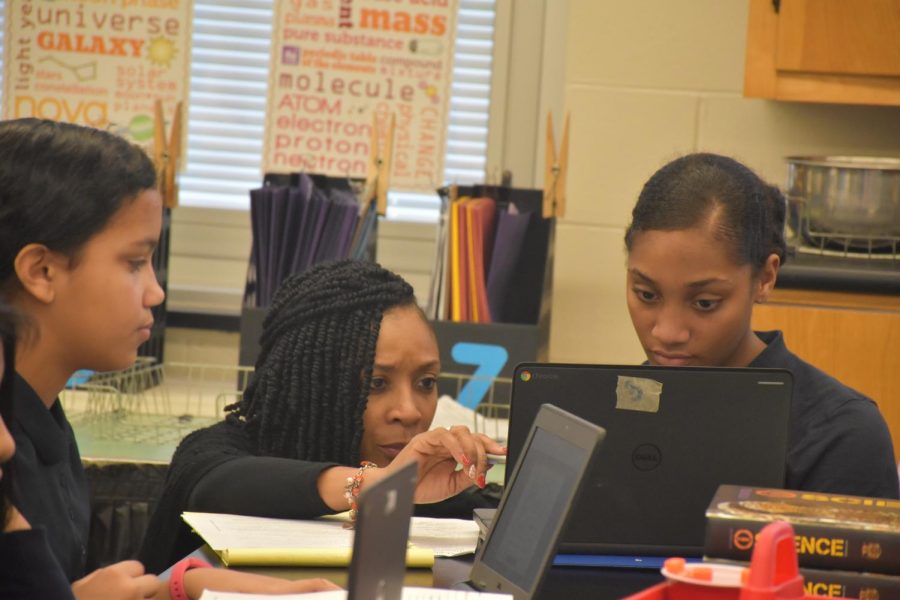 Science teacher Ms.Kiett was presented with one of  New Jersey's 2019 Exemplary Educator Awards during the Board of Education Meeting in November at Winslow Township Middle School. She was awarded by the New Jersey Department of Education (NJDOE) and nominated by Principal Ms.Nwanguma, as she was valued by the school and community for her commitment to the school and involvement with students and activities.
"
She is an extraordinary teacher who truly cares about her students… she goes beyond the call of duty to ensure that her students are successful"
— Ms. Nwanguma
"I actually had no idea that she was nominating me. Now that I think about it, about six months ago she asked me for an updated resume," Ms.Kiett said. "She said it was for a school program and I had no idea what it was for."
According to Ms.Nwanguma, Ms.Kiett fulfills the requirements posted by the NJDOE. Their website states educators worthy of nomination should " have a positive impact on their students, colleagues and the school community; possess a clear vision for quality teaching and learning; and may ultimately receive recognition at the county, state, and national levels." In her classroom instruction, Kiett sets an example for others to follow by demonstrating both positive classroom management and innovation, project-based instruction. Kiett is also a leader on the Green Team, helping to build initiatives including the vertical gardens and the upcoming greenhouse. After school, she  spends countless hours overseeing community service, grant programs, and field trips as adviser to National Junior Honor Society.
"Well the award is for an exemplary teacher. Ms. Kiett has been at the middle school for almost two decades working with our young people, demonstrating high energy, [and a] high level of involvement," Principal Ms.Nwanguma stated.  "She is an extraordinary teacher who truly cares about her students;she truly cares about Winslow Township Middle School, and she goes beyond the call of duty to ensure that her students are successful. These are the qualities of an extraordinary exemplary teacher, and so that is why we felt compelled to nominate her."
Kiett was surprised and happy to be given the award, and wants to continue to improve on what she does, working to the fullest. Through her determination and hard work, she wants to be an example to other colleagues and an inspiration to her students. She also wants to shine a spotlight on the many things happening here at Winslow Township Middle School.
"It's actually humbling I know that I've put a lot more passion into what I do here, so to find out that the state of New Jersey recognizes the great things that we do here," Kiett said, "the support that I have here, and what I do in Winslow, it just makes me want to work harder and be a better educator."
About the Contributor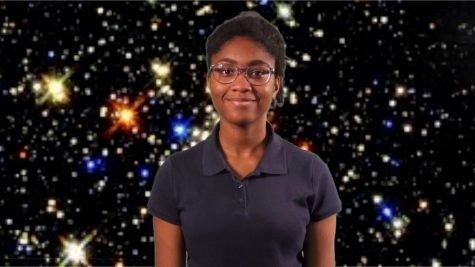 Simone Bell, Staff Reporter
Simone is a part of the Winslow Middle School Journalism team. She also participates in after school activities such as Yearbook and SADD Club. Simone...