Wrestling Pins a Successful Season
Through hard work and practices that built the team's overall skill level, the 2019-2020 WTMS  Wrestling Team ended with a winning record of 7-5. The team credits the success to the leadership of 2 experienced coaches who led the team to the playoffs and the district tournament.
"We work hard at practice," Jahmal stated.
According to wrestlers on the team, the team's strength is their quickness. Several of the wrestlers were new to the sport at the beginning of the year, but through daily practice, players were able to learn needed skills including how to stay low, how to take someone down,  and how to pin opponents. The team ended their season placed 3rd out of 11 in the league, losing to Vorhees in the playoffs. 
"They were determined to win," Khalil Dancy stated.
The team had two major tournaments to end the season, the district tournament and the all-star tournament.There were 22 teams at the district tournament where 11 starters competed. Of those, 4 placed in their weight class. Khalil Dancy earned first place (191 lb.), Mike Horsey earned third (277Ib.), Micah Govan earned third (102Ib.), and Jazz Owens earned sixth (97Ib.)
 "I think they worked very well," Mr.Cox stated. "We turned a lot of things around, finished the year at 7-5 and end up making the playoffs."
Because he won the district tournament, Dancy was slated to go to the All-Star Tournament, but that was discontinued for this season. In the past, Dancy regularly placed second or third in his weight division; the district match was the first time he placed 1st. Dancy won 15 matches this wrestling season. 
"It felt good to win first place," Dancy stated, "because I usually place out of three and this was my first win."
Wrestling Coach Mr.Cox plans to be coaching the team next year, and thinks the season went very well. Mr.Cox also stated that the team turned a lot of things around. Mr.Cox wants to do off season workouts to get them prepared for the season next year.
"I hope they continue the hard work," Mr.Cox stated, "and want them to know that the competition will be a little more fierce."
About the Contributor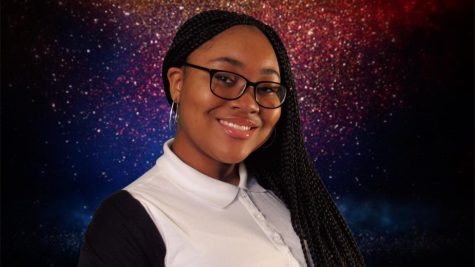 Aniyah Cooper, Staff Reporter
Aniyah Cooper is in journalism and is a first year journalist. She plans to go to Camden County Technical school for high school and be a forensic scientist...