Vera's Computing Captures Student of the Month Awards
Student of the Month Giovanni Vera was chosen January 2020 for, according to Ms. Chen's written nomination, being unique in class.  Mr. Edwards chose Vera from all Unified Arts nominees based on praise referrals, praise call logs, and other positive things he may know about the student.
"I chose Giovanni because he has a lot of good qualities," said Ms. Chen, "with his class and peers."
Vera is in his second year of Computer Science with Ms. Chen,  and he stays in the STEM Computer Science Club after school, helping students when the teacher is busy with other tasks. He has competed in the NJIT regional competitions in both years.  He and his team completed coding bootcamp to qualify for the tournament where his team placed fourth. They were the highest ranking public school. He has also taught the students in his class a lesson before on RGB lights. 
"I think student of the month is important because it showcases students that are doing well," said Ms. Chen, "and it can show students that aren't doing so well someone to look up to"
In class and club, Vera helps students when the teacher can't. According to Chen, he gives above and beyond for his work, often creating the best version of class projects submitted. He's always on time, and is hard-working.
"I hope other students can learn if they like a topic they can excel in it," said Ms. Chen, "if they work hard enough in it."
The Student of the month is important to Winslow because it shows the students that are doing well or going beyond expectations. Vera reported his parents are proud and administration is as well.
About the Writer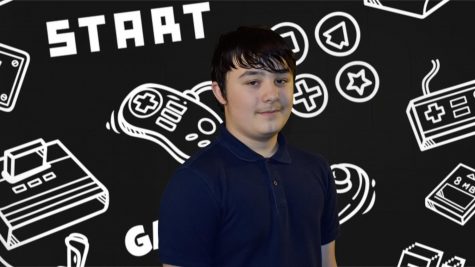 Brett Boulden, Staff Reporter
Brett is in his first year of TV Production. When Brett isn't in TV Production, you can find him playing video games at home. Brett has already found...