Yearbook Looks to Capture Life "Beyond These Walls" During Remote Learning
 School yearbook is being designed uniquely due to COVID-19 precautions at WTMS for the year 2020-2021. Students and teachers are being asked to send in photos capturing what life and learning look like during remote learning.
"I'm really excited," club member and eighth grader Jada Johnson stated. "I think it will be very interesting to see how the Yearbook club takes pictures and keeps memories of this crazy time in history."
This year's 2020-2021 yearbook highlighting the theme "Beyond These Walls" is being completed virtually until further notice. The book is going to be a series of photos of students and teachers taking place during sports and school meetings; if students return to the building before the publishing deadlines, candid photos will also be taken normally. Students and teachers can order online a yearbook with www.jostens.com for $30 until February when it becomes $35. About ten students in the club along with teacher Ms. Stallard are currently working on it with a few changes, due to  the global pandemic COVID-19.
 "Given the circumstances," Ms. Stallard said, "students have gone above and beyond with the use of technology and creativity." 
The club has meetings twice a week as needed addressing the weekly plans for creating the yearbook and advertising. This year all the members are taking on every role as promoters, designers, and photographers. They have been using Jostens and other free online design software. Flyers are constantly being posted, mainly in math and homeroom classes.
"For those who attend regularly," Ms. Stallard claimed, referring to meeting attendees, "they have been doing great with what we have been doing."
The final publishing deadline for the yearbook is the end of March 2021. Taking photos has been more challenging than it usually is because of technology issues, and photos can't be taken of a large amount of students together for health safety reasons. However the yearbook club has accepted this and the fact that they have to be flexible and work with what they have virtually.
"I am very confident with the necessary resources and library of pictures." Ms. Stallard said. "It is what it is."
Students and teachers that are not a part of the club can help too. The yearbook club is asking for photos capturing students and teachers having an educational experience or working on an educational assignment. The club is recommending sending in as many photos as students and teachers can to help complete the yearbook so everyone in the WTMS community can all remember this very different school year. To send photos you can contact [email protected]
"When staff and students send photos, it definitely helps because they each have different classes and teachers," Johnson said. "It shows the diversity and how we are all sharing the same experience together."
About the Contributor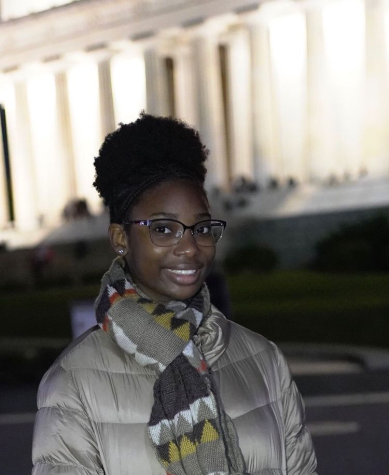 Miah-Reese Govan, Editor-in-Chief
Miah-Reese is the incoming Editor-in-Chief for the Soaring Eagle at Winslow Township Middle School. She enjoys playing on the school's field hockey team,...