Kiett's Future Engineers Create Homemade Grabber During Remote Learning
A homemade grabber created from common objects was a hands-on project completed by  Mrs. Keitt's classes this fall during remote learning.  The project helped students experience the engineering design process (EDP) while learning from home.
"The challenge to this assignment was having students use items found around their homes. I felt that this was a fair way for all to participate," said Mrs. Kiett.
Mrs. Kiett came up with the idea to assign an engineering design process-based project to make a grabber after losing her own grabber at home; she realized it was a valuable tool students could build.  All students enrolled in Kiett's classes completed the project;  if there were any problems, for example, if someone ran out of an item, the student had to find something else to replace it. Students were encouraged to think creatively and problem solve to ensure they were successful.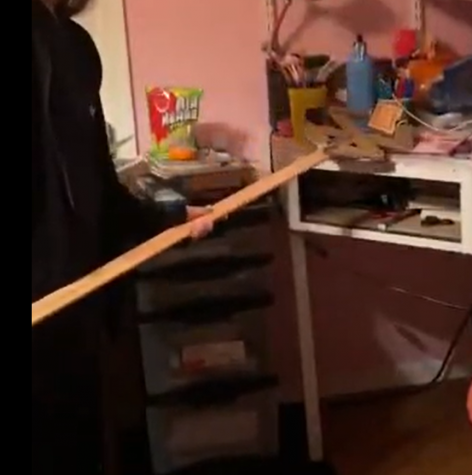 "I felt very confident at first because I quickly knew what items I was going to run to," said seventh grader Talia Shumate, "but as I was searching for them… I felt nervous because having to take a guess and re-tracing your steps to find that one item [you need] is honestly, scary."
To be considered successful, the grabber had to pick something up; it didn't matter what that object was. If the grabber wouldn't pick up the intended item, students had to decide whether to adapt their design or choose something lighter to lift. Overall, students thought the project was fun.
" My overall opinion for the grabber project is it was just outside of my comfort zone, because knowing that you to  make something that actually moves and able to carry weight is kind of heavy on the mind," said Shumate. "But once I got past that, I was able to focus on the actual project in which was actually fun."
Parents were not informed beforehand, but they were encouraged to actively participate in their child's project. Students were allowed to get help from anyone, even building together and brainstorming in class-wide building virtual meets. To finish the project, students  made a reflection on Flipgrid, an app that allows students to record fun videos.
"The most rewarding part of the project was seeing students make mistakes, fix them, and spend quality time with their family working on this design challenge," said Kiett. "This was a definite success.
About the Contributor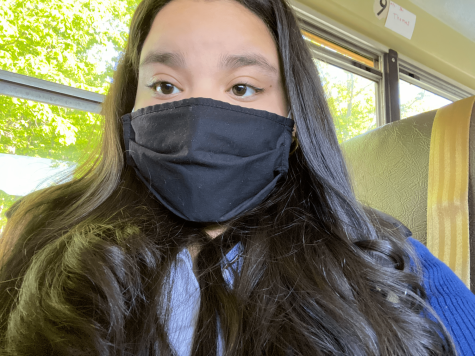 Angeli Valdes-Padilla, Staff Reporter
Angeli is an eighth grade student at Winslow and a staff reporter at The Soaring Eagle News and Announcements. She loves to go to her Journalism and math...