Bottle Cap Collecting Paves Way for Greener Future
To teach students to recycle, art teachers will make an outdoor mural in school using recycled bottle caps and glue. The effort is to help students understand that even things not usually thought of as recyclable can be reused; it will probably be done next year.
"Students can give as many or little bottle caps as they want," said art teacher Ms. Deal. "Many students walk by and drop off 1 at a time."
Mrs. Deal and Mrs. French will need about 1000 bottle caps and if there aren't enough bottle caps they will have to start collecting next year also. The color that they will be using the most is blue, green, and yellow bottle caps. They mostly are using those because they will be doing a landscape.
"
The students at WTMS are the future."
— Ms. French
" It didn't take me long to collect the bottle caps," said the 7th grade student Billy Luxama. "I spread the word to everyone when they have bottle caps to give me."
The mural is actually not going to be that big, it is going to be 6ft X 4ft. If there is not the color they need they will eventually start painting them because so far most of them are clear. The finished product will be a mural. The mural will be placed outside in the courtyard with the pond.
"Since we will not start creating it until some time next school year," said Deal, "the hope is to have it finished by the end of next school year."
When they thought of this idea they mostly thought that bottle caps don´t get recycled. They came across a beautiful mural which was also another inspiration. They want to add beauty to the outdoor classrooms. They are trying to teach that sustainability is the most important part in this project.
"The students at WTMS are the future," said the art teacher Mrs. French.
The green team wants to teach the students not only to recycle but to also be creative. They also want to teach them sustainability now so that they can help take care of our planet and bring about change. They want the community as a whole to participate, and they are already seeing the results of this effort in new student attitudes toward recycling.
"It is important to teach sustainability to younger students,¨ said Deal, "because it teaches life long skills that will become a habit."
About the Contributor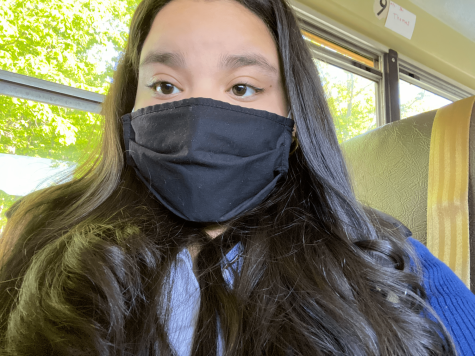 Angeli Valdes-Padilla, Staff Reporter
Angeli is an eighth grade student at Winslow and a staff reporter at The Soaring Eagle News and Announcements. She loves to go to her Journalism and math...