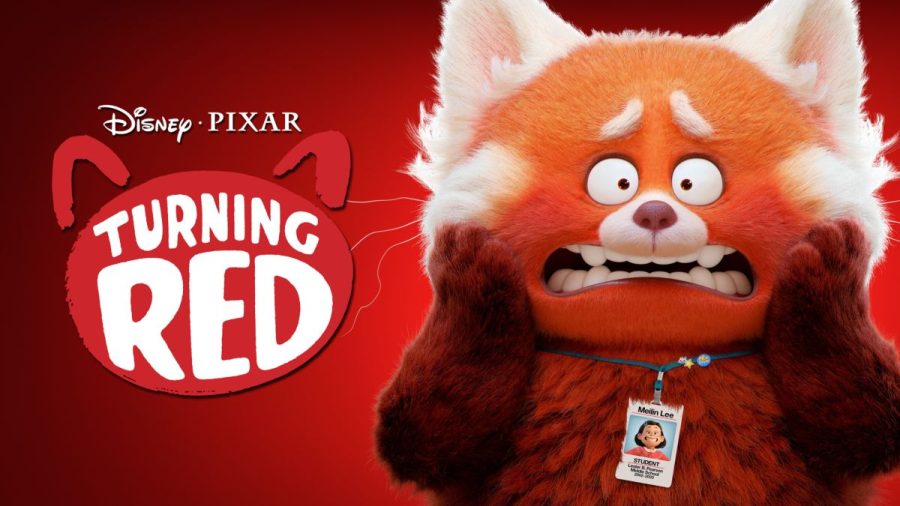 Credit: Disney/Pixar
In the Disney Pixar film Turning Red, Mei Mei, the protagonist, is dealing with the physical, and emotional changes in her life caused by puberty, that affect her actions and her relationships with others. She struggles to choose between being her mother's "perfect daughter" and the craziness of her evolving youth. To make matters worse, whenever Mei Mei experiences strong emotions, she turns into a giant red panda due to a generational "curse."
I decided to give the movie a try after hearing about it from my friends, and seeing videos about it on my TikTok "For You" page. I appreciated the relatable moments, catchy songs, and symbolism.
To start, there were many times in the movie where I could relate to the situations the characters were put in. Every time my friends and I make plans to hang out during the weekends, the same problem always arises. Getting our parents to drop us off at the mall, the movie theater, or like Mei Mei, let us go to concerts. Convincing our parents to let us grow up and do "adult" things is a common dilemma for middle schoolers like Mei Mei. Similarly, the protagonist struggles with her mother's influence on everything she does and over-involvement in her life which I know a lot of teenagers struggle with as well.
Additionally, the soundtrack for Turning Red featured some great music. In the movie, there is a boy band called  4-Town that the main character and her friends are obsessed with. A few days after the movie came out, my friends were singing a song by the fictional band called ¨Nobody Like U¨. Some of the vocals in this catchy tune were performed by Jordan Fisher, FINNEAS, and many other artists. The songs were composed by FINNEAS, Billie Eilish, and the renowned Ludwig Göransson, who has worked on the soundtracks for many famous films, such as Black Panther, Creed, and the Rocky franchise. I also loved the reprise at the movie's climax that included a mashup of ¨Nobody Like U¨ and Mei Mei's family ritual chant. 
I also liked the symbolism in the movie. Turning Red is essentially about the changes in life that come with puberty, however, the way that it is portrayed in the movie made it entertaining while not sugarcoating anything and showing real genuine emotions that people feel during this time whether they are a parent or a teenager. This quality in the film is one of the special things that I can appreciate that some movie producers may not have been able to pull off. Not to mention that a significant change that happens to young women during puberty is represented by a huge, fluffy red panda!
In the end, I would give this movie a 4.5 out of 5 boy band members because of itś relatable moments, fun songs, and symbolism. My only complaint is that the wonderful movie wasn't any longer. Turning Red will definitely be my pick for the next movie night I have with my family, or friends, and I think the film will resonate with many teenagers mature and immature alike. I also recommend parents to watch this movie with their own kids that may be approaching their teenage years or are already in it.