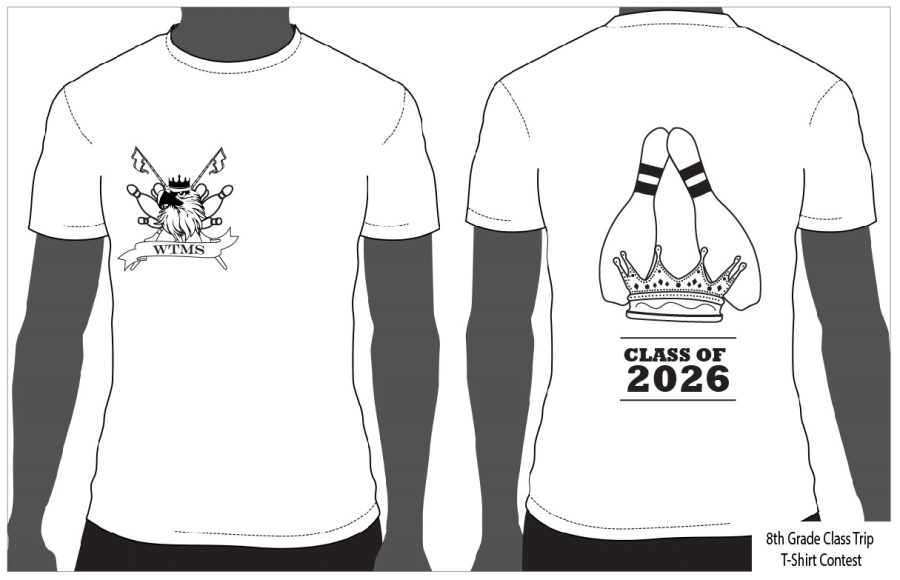 Screenshot
The students in Ms. Glatz's first period graphic design class, were challenged to come up with T-shirt designs for the 8th grade field trip this upcoming May.
The class was given the task to create a design that matches both themes of bowling and Medieval Times. Students were required to maintain rules such as no inappropriate designs, shirt must be a solid color and the shirt needed to relate to the theme. This was an opportunity to allow the students to challenge their creative thinking skills and their artistic boundaries. Using the Adobe program helped students with the creative room to illustrate pictures and graphics on the computer. This has played a major part in the designing process.
"It was a little bit hard because you had to do bowling and medieval times in one shirt. Which makes no sense" Stated 8th grade illustrator Kwamir Baker.
Despite the challenge, students were able to come up with innovative and creative designs that was able to both represent New Jersey Lanes and Medieval Times.
"I did a bowling pin and a crown and put the crown on the bowling pin." Stated one student
"I took a bowling ball and put a little sword through it, referencing medieval times" another stated.
This task was surely an all hands on deck project. Ms. Glatz's first period was in charge of the creation or the main focal point of the shirt. While two other class periods served as revisionary advisors and voters.
8th grade students voted in their math classes on what shirt they would like to wear on the day of the trip.
Votes are in and the shirt design has been selected. Graphic design illustrators Caelyn Black and Taryn Mozee are the artists behind the crown and bowling pin design.
Eighth graders will be obligated to wearing the school shirt on the trip and represent their school spirit!