NJHS & SGA  Journey to Rowan University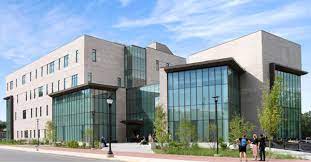 On January 24, 2023 National Junior Honor Society(NJHS) and Student Government Association(SGA) members traveled to Rowan University, to tour their Engineering Hall and to complete other activities. They left the middle school at 8:33 a.m. and arrived at around 9:20 a.m. After the activities on the trip ceased, members boarded their buses at 1:00 p.m. and returned to the middle school at around 1:45 p.m. 
This trip provided students to experience what it's like to be on a college campus, and it allowed them to explore different course options for college. 
"My favorite part of the trip was definitely getting to tour the school and getting to see what courses they had., stated Nicole Simpers, 8th grade NJHS member. I wanted to go on this trip to see the different careers there are and what I could pursue if I chose to."
Including the tour of the college, members also got to learn about new and interesting subjects while visiting.
"The visit included an engineering overview, tour of the College of Engineering and interactive, hands-on projects (2) with engineering students as well as a Q&A session with these current students. The students did an Arduino Coding Project and a Marshmallow Drop Mechanical Engineering Competition.", expressed Mrs. Kiett, the NJHS advisor.
Students were expected to be on their best behavior while visiting the school. For, they were representing Winslow Township Middle School.
"I expected the students to have a great day at Rowan University. As NJHS members, behavior is never an issue. I knew they would ask questions and enjoy participating in challenges and activities with the Rowan engineering students.", declared Mrs. Kiett.
The trip isn't just a fun activity however, it has a lot of history behind its creation. This is because the trip has been taking place for over a decade.
"This trip has a lot of history. I have worked with Rowan for over 15 years to provide field trips and summer opportunities for students and professional development for teachers in the areas of STEM.", voiced Mrs. Kiett. 
The trip was meant to influence the members and provide them with opportunities to learn. Members took advantage of these opportunities to learn about new topics.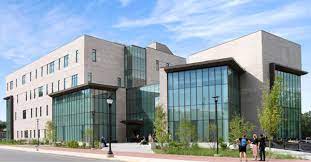 "Our students were superstars!! They enjoyed the trip, asked awesome questions and had a great time working with the engineering students., exclaimed Mr. Kiett. I hope the students were able to see options for STEM beyond middle school."